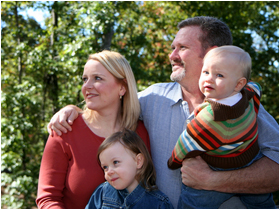 No one knows the trials and tribulations of an injured or disabled mariner beter than his family members. Family members, more than anyone, witness the physical and emotional toll experienced by a seaman in distress. They realize the financial stress of a career in jeopardy. And who other than the wife, children or other concerned family memebers are at their loved one's side following medical procedures?
Unfortunately, those closest to the injured mariner are typically left out of the decision making process with the company, insurance representative or legal counsel. We at Delise & Hall try to be very sensitive to the needs, concerns and challenges faced by family members and we welcome the opportunity to assist them by keeping them in the communication loop and making them an integral part of our legal representation.
As a family member if you have special questions or concerns about the injured mariner in your family please do not hesitate contacting us to assist you and your family member in these trying times.