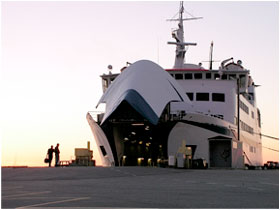 An Admiralty lawyer works in a very specific area of the law.  Admiralty and maritime laws cover navigation and shipping throughout the waters of the United States and surrounding the United States.
An Admiralty lawyer will work on cases regarding the law of the sea, ships, shipping, commercial shipping vessels, fisheries, offshore oil rigs, seamen, passengers, cargoes, towing, salvage, piracy and more.  It is a safe assumption that an experienced Admiralty lawyer has seen it all when it comes to lawsuits that take place above, in or below the water.
In the course of his or her career, an Admiralty lawyer will take cases including those injured on or under the water, as well as cases involving contract dispute and related issues.  The key in selecting an Admiralty lawyer will be their level of knowledge and experience.
Anyone who has suffered an injury that would fall under Admiralty Law should consult with an Admiralty lawyer who understands the law and is experienced enough in the law to assist you in making the right decisions.  From deciding when to file your claim, where to file your claim (state or federal court) and what type of claim to file – an experienced Admiralty lawyer will be able to guide you through the process and help you make the right decisions.
Many families on the Gulf Coast rely on one or more incomes directly tied to working on, in or below the water.  For these families, the selection of an Admiralty lawyer after an injury becomes an important decision which will have serious consequences.  It is important to find and Admiralty lawyer that has the knowledge needed to understand the complexities and nuances of the law, the experience needed to know how the law is interpreted and applied and sufficient compassion to understand the difficult time you are going through and all the different type of advice and counsel you and your family may need.
Every Admiralty lawyer at Delise and Hall, including named partners, Bobby Delise and Alton Hall, has the knowledge and experienced needed to assist you in protecting your rights and understanding what you are and are not entitled to under the law.  Each Admiralty lawyer at Delise and Hall also has a compassionate ear and takes a genuine interest in helping you and your family through a very difficult time.
Anyone injured in a manner that falls under Admiralty law should consult with an experienced attorney as soon as possible.  Those clients looking for knowledge, experience and compassion look to Delise and Hall for an Admiralty lawyer.