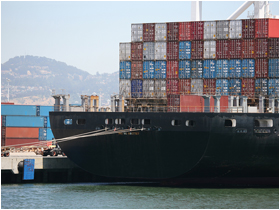 A Maritime death claim is always one of the most difficult claims for an attorney to file because they are always filed after a horrific loss to someone's family.  The life of a man or woman who works on the open seas is a perilous life and those left behind must receive what they are entitled to under the law.
When a family meets with an attorney to discuss a maritime death claim, it is important that they meet with a Maritime Law attorney who has a strong understanding of the area of the law, as well as the experience to know how the law is being applied in different courts.
At the early stages of a maritime death claim there are important decisions that must be made and they must be made in a timely manner since every claim has a statute of limitations.  An experienced and knowledgeable attorney will be able to present to you what your options are and what the strengths and weaknesses of your claim is and what the pros and cons of the options are.
Obviously, a grieving family will find it difficult to concentrate on the maritime death claim and that is why it is important that the attorney they select understand not only the area of the law, but understand that compassion and understanding are needed during this difficult time.
Every attorney at Delise and Hall, including named partners Bobby Delise and Alton Hall, understands that a maritime death claim will be filed after a terrific loss to a family and that it is their responsibility to ensure that the family receives anything and everything they are entitled to under the law.  The attorney will help decide where to file the claim and when to file the claim in order to maximize the maritime death claim of the grieving family.
Many families of seamen who are killed in the line of duty are surprised to learn that they have legal options regarding a maritime death claim.  There is a great deal of misinformation regarding this area of the law and that is one of the main reasons it is important to consult with an experienced attorney to determine if you can file a maritime death claim, when it must be filed by and where is should be filed.
A maritime death claim can help a family financially while they try to overcome the devastating emotional loss of their loved one. A compassionate, experienced attorney can help a grieving family make the best legal decisions and protect their rights while filing a maritime death claim.