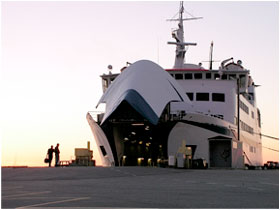 Jones Act claims are filed for an inured seaman against his or her employer and/or the owner of the vessel if it was not considered seaworthy.  Family members of seamen who die are able to bring a wrongful death claim may be filed under the Jones Act (though your attorney may choose another course of action).
Jones Act claims are based on the federal law that specifically protects seamen that are injured while they are working on a vessel of some sort.  Because of the inherent dangers of this type of work, standard workers compensation laws did not apply so the government enacted the Jones Act to protect seamen and their families.
Many people are surprised to learn that there are laws specifically enacted to protect them and their families.  These laws protect those working on the vessel, but it also protects seamen that may be temporarily working off the vessel in some circumstances and that is why it is always important to consult with an attorney to make sure your legal rights are protected.
Whether the Jones Act claims are based on negligence or failure to maintain a safe work place, an experienced attorney will be able to meet with you to discuss the unique circumstances surrounding your claim and determine what type of claim to file and where to file it.  After consulting with an attorney you may find out that you have Jones Act claims or other types of claims that you can make.
A knowledgeable attorney will be able to evaluate what your potential claims are and discuss your options so an informed decision can be made about whether or not to bring a claim and what type of claim or claims are best to bring.
In the course of their life, every seaman will be told by well-intending people what their legal rights are and are not.  It is important, however, to get this information only from a knowledgeable, experienced attorney that understand Jones Act claims and Maritime Law in general.
Delise and Hall offers a roster of experienced and knowledgeable attorneys, including named partners Bobby Delise and Alton Hall, that consult with injured seamen and their families in order to assist them during what is undoubtedly a very difficult time.  An attorney from the firm will listen with the compassion needed to assist you in a trying time and then determine what legal claims you may have.  Though no attorney can make guarantees, the experienced attorneys at Delise and Hall can advise you on the law and how it is being applied and let you know the strength of your Jones Act claims.
Delise and Hall has for 25 years the unique experience handling of representing the professional mariner in all aspects of admiralty litigation. With this experience this is what we know.
What we know is that when a professional marineror his/her family needs legal guidance, counsel and representation following a casualty offshore the mariner does not want the attorney to learn about the complexities of the admiralty as the case progresses. The mariner doesn't want his or her attorney to gain their experience through "on the job" training at his or her expense. With over a quarter of a century of experience in the Admiralty Courts the attorneys at Delise and Hall are fully prepared to accept any legal challenge in the representation of the professional mariner in claims under the Jones Act or General Maritime Law.
With this background and experience we are fully prepared to conduct the appropriate investigation following a casualty at sea so that valuable time is not wasted. We will secure the witness statements and preserve key evidence in a timely and professional manner. We will go to any length to discover and document why an incident occurred and what steps could have been taken to have avoided the often times horrific consequences that follow.
What we know is that maritime contractors have staffs of legal counsel at the ready to represent their interests when a casualty occurs. We know that the professional mariner should likewise have competent professional legal assistance standing by. We at Delise and Hall would like to be your legal counsel, ever ready to assist the professional mariner when the need arises.